Fabric blinds with exposed profiles are classic blinds, which overshadow your interior, ensures privacy and creates an atmosphere. Interior fabric blinds are tailor-made to the millimeter. We offer more than 800 kinds of materials, from transparent to completely obscuring, a plethora of colors and designs. Fabric samples of roller blinds can be viewed HERE. The price of roller blinds depends on the dimensions (width and height), the required materials and selected components (plastic or metal brackets, cassette, battery-powered, motor drive 230 V, …).
Individual adaptation of needs of your home secure many supplements on request. Name few different kinds of design of the upper bracket and lower load profiles of wood, aluminum, chrome or stainless steel, many types of bottom flounces, operating chains of various metals or plastics etc. Roller blinds can be also offered with a classic spring mechanism or motorized either a remote control or a button. In case you have not supplied to the window power cables, we can offer fabric blinds battery-powered - blinds ENERO.
The construction of roller blinds consists of an upper aluminum rods of different diameters depending on the overall dimension of the blind. Inside the tube is hidden gearbox that rotates at engine variants of 230 V or 24 V motor, or low voltage for battery performance ENERO. In manual gearbox drives the shutters endless chain, which may be metal or plastic. Party control (on which side of the blinds hanging chain) is optional. The chain can be equipped with a design weights.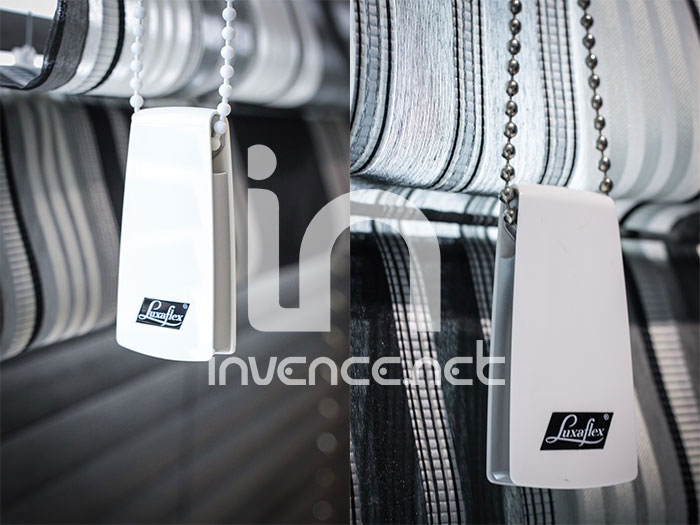 The top of the tube with winding substance is mounted to the wall or ceiling using the brackets. The most commonly used metal console, either polished aluminum or brass or chrome. If you decide instead to invest more in materials design (fabric), we recommend the use of PVC console. They have the same use-value as their metal options, but are more affordable. Brackets are mounted with screws and dowels over a window into the lintel or directly into the window recess, or ceiling or plasterboard ceiling. Instructions to measure roller blinds and more technical information can be viewed **HERE**.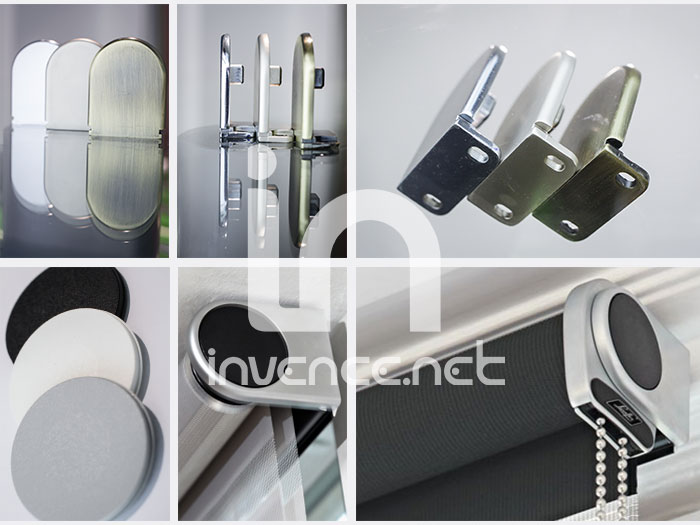 Another option is a blackout roller blind. In this embodiment, a fully obscures fabric is used, that does not let any light and the shutter is guided in guide rails. Rails are mounted into the wall on the sides of the window or directly into the niche. Shade itself is in a metal case. The described method of installation will provide a 100% blackout interior. Blackout blinds are used in bedrooms, home cinema rooms, in industry and in laboratories, etc.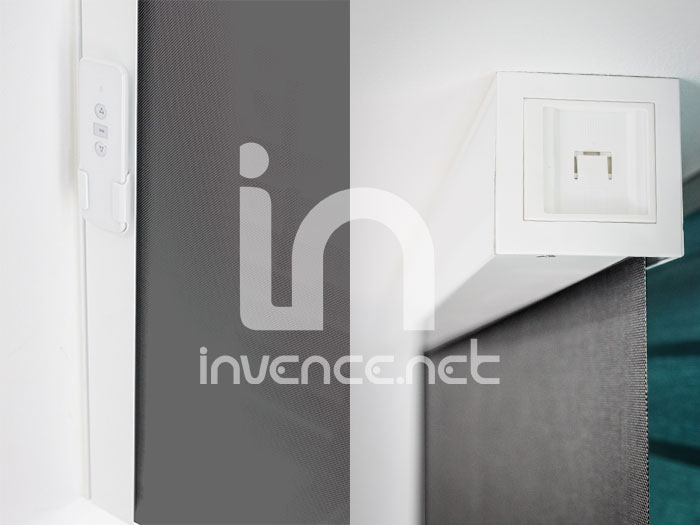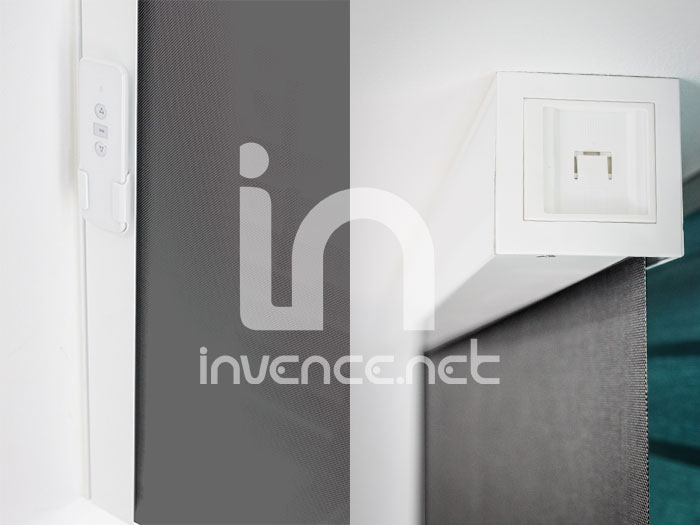 Custom design for fabric blinds may also consist of a unique selection of lower ending. You can select from several designs of load profiles, whether in aluminum, metal or wood.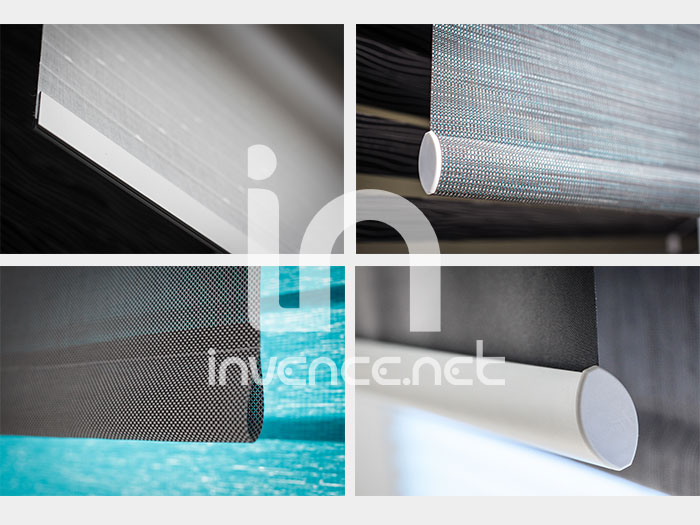 Advantages and possibilities of fabric blinds:
we offer professional measurement of windows at your apartment and future assembling of chosen product

roller blinds are tailor-made

interior fabric blinds can be seen in our showroom

we install interior roller blinds in the window alcove, facing the wall, the ceiling

possibility of delivery of the finished product according to your specifications on delivery (custom installation)

we offer heavily inflammable substances suitable for office buildings

high durability, color fastness and antistatic roller blind cloth

easy assembly

maximum dimension fabric blinds is 4 x 4 m

also suitable for shading of large glazed areas

warranty up to 5 years
More in czech language: Látkové rolety na míru