Showroom is just closed but you can call us
Implementation of our produts
All images of our realisations are subject to copyright. Their further use is subject to permission invence.net Prague.
We deal with manufacture, sale and installation of shading systems. Our suppliers are prestigious domestic and foreign manufacturers mainly shielding technology, in which we can guarantee the high quality of workmanship, durability and outstanding design.
We make contracts throughout the Czech and Slovak Republics.
If you like our implementations, please contact us by phone or email. You can also visit us in our showroom. We make contracts throughout the Czech and Slovak Republics
Visit our shop and showroom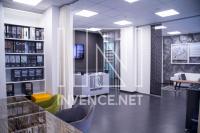 K Botiči 1439/5
101 00 Praha 10 - Vršovice
+420 777 234 678
---